Services
Because Divine Dog Hotel is an all-inclusive resort we do not charge extra to administer medication or arrange special meals for our guests.  We will be happy to do these things free of charge as long as the items needed and instructions are provided.
A typical day begins with breakfast around 7:15 am which is followed by daily maid service.  Throughout the day each guest is given numerous breaks to play and enjoy the great outdoors.  Supper is served at approximately 5:30 pm followed by more outdoor play time and rooms are tidied for the evening.  The day ends with one last potty break around 10pm, nightlights on and televisions off.  All of our guests are able to enjoy the outdoors a minimum of six times a day, receive treats (with parental approval) and cuddle time throughout the entire day. Guests weighing less than 50 lbs. receive a complimentary bath at the end of a 3 or more night stay.
We do our very best to provide your pet with an enjoyable experience. We hope to see you soon at Divine Dog Hotel!!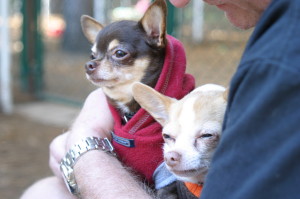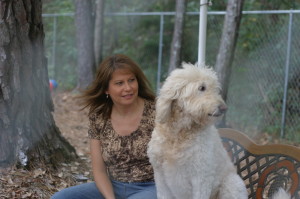 Testimonials
"These people LOVE dogs! They knew our dogs' names when we arrived, and they took special care to fully understand each dogs' needs. We took our four dogs there, and they were able to allow them all to stay in the same room. This was great for helping them manage their stress and anxiety. There are great outdoor spaces where the dogs can run. Loved the webcams to keep an eye on our babies. You will not be disappointed."
"We took our dogs to the Divine Dog Hotel when we went out of town for a few nights. Normally we have friends watch our dogs, but this time we weren't able.  The staff at Divine made me feel so comfortable about leaving my dogs with them. I loved being able to check in on the web-cam, so see what they were up to. The dog run areas are shaded, and some are covered in the event of rain. The facility was very clean, and the rooms were a good size. My dogs were bathed and ready when they were picked up. I loved the picture we got of the dogs as well. If we ever have to board our dogs again, Divine Dog Hotel will be our choice."
For more reviews, please visit the Google Plus Reviews page.