About Us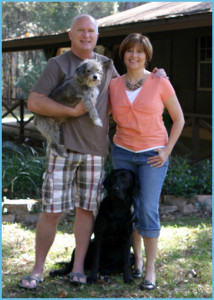 Our regular office hours are Monday 12:00pm to 6:00pm (Before 12:00 pm by appointment only), Tuesday thru Saturday 8:00 am to 6:00 pm.
**There is a $20 late pick up fee for pets picked up after 4:00 pm.
**We do lock our gates daily at 6:00 pm daily, therefore no pick ups or drop offs are accepted after that time.
**To help maintain the health of all our guests, we require pets to be current on their rabies, parvo/distemper and bordetella vaccinations. Current vaccination records need to be provided before or at the time of drop off.
We will be closed for pick ups and drop offs on the following holidays: Christmas Eve at 12:00 pm, Christmas Day, Thanksgiving Day, Easter, the Fourth of July and on New Year's Day – Open at Noon.
We no longer board pit bulls or pit bull mixes and reserve the right to refuse service to any dog upon arrival.